Bypass bios admin password. Bypass Windows Admin Password on Panasonic Toughbook 2019-04-16
bypass bios admin password
Monday, April 15, 2019 9:45:50 PM
Demetrius
3 Ways to Reset a BIOS Password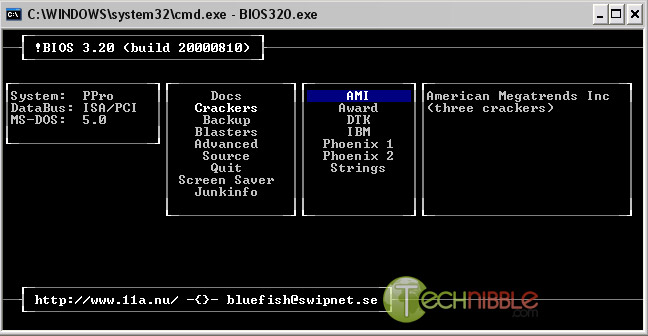 Click on the link below to view the list, the passwords are case sensitive. This article was co-authored by our trained team of editors and researchers who validated it for accuracy and comprehensiveness. You'll be able to enter three incorrect passwords before your system is locked and you have to reboot again. Dial BabaSupport number for Dell to connect with them anytime and get instant solutions. It means the user is actually still password protected, you can bypass its password only when you start or restart Windows 10.
Next
Solved: BIOS PASSWORD RECOVERY
But it would be too old school and maybe not the way you really want. This article was co-authored by our trained team of editors and researchers who validated it for accuracy and comprehensiveness. Authorization Latter: A hand-written letter to the support team that you wish to seek help to reset the password. Once the computer has booted, turn it off and then remove the screwdriver. Instead of listing them all here, check out this that has a list of all the default passwords. It's recommended that you use the master password method above if possible. According to your laptop or computer manufacturer company, go to their support website where you can post your Problems.
Next
How to Bypass Windows 10 Password and Automatically Login
The objective here is to ensure both files are the same size down to the very last byte. Using a boot disk for another operating system, backup all of your personal files, reinstall windows and then restore your personal files. For most of these services, you'll need to provide some type of legitimate proof of ownership. Set the user password to blank when asked. Then type netplwiz and press Enter key. I was able to unlock my Acer laptop by reading and following the instruction on you website. Step 1: Download and install.
Next
How to Bypass Windows Admin Password with Boot CD or USB
However, not being able to log in and access your computer is one of the initial problems. If not then something has gone wrong somewhere and you'll need to either check if your initial read from the chip or the clean copy hasn't been corrupted somewhere along the line. The Forums are pretty much made up of consumers helping other consumers. Alternatively, you can press Win key on your keyboard or click on the Windows icon in the lower left corner on Windows 10 desktop to bring out Windows 10 Start menu. I cannot login to the windows because it is corrupted.
Next
Reset Bios Admin Password on Dell Laptop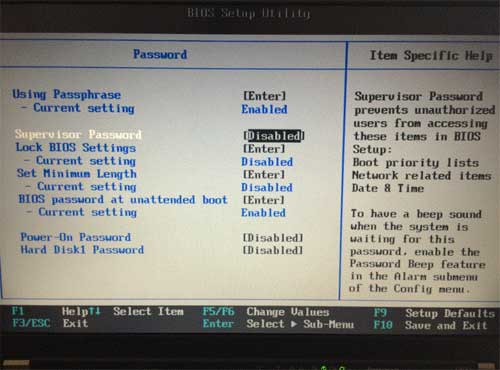 In any case, it should be easy to. Case 2: How to bypass Windows 10 password when forgot password unable to login When you forgot Windows 10 password and be stuck at the login screen, the first thought comes to your mind must be how to bypass password and automatically log in. This may be difficult if you've acquired the computer second hand or from an online auction. I tried several methods, and fed up with all of the methods. If the supervisor password is reset without resetting the and hard drive as well, you will be unable to access the data on the drive. Is there any way to flash this bios and remove its password? Once you have changed the jumper setting, go ahead and turn on the computer, check that the password is gone and then turn it off again.
Next
How To Reset BIOS Admin Password On HP Probook/Elitebook
The other is to use a program to either locate or identify the password, and reveal it to you or erasing the password clearly. It's important to realize that most motherboards have dozens of different jumpers, so you need to make sure you're changing the correct jumper. For sure if that happens frustration is natural. Notably, if you simultaneously press Ctrl + Alt + Delete keys to sign out the user, you will still need to type the password when you re-login. Here are some of the ones that have been reported.
Next
How to Bypass or Remove a BIOS Password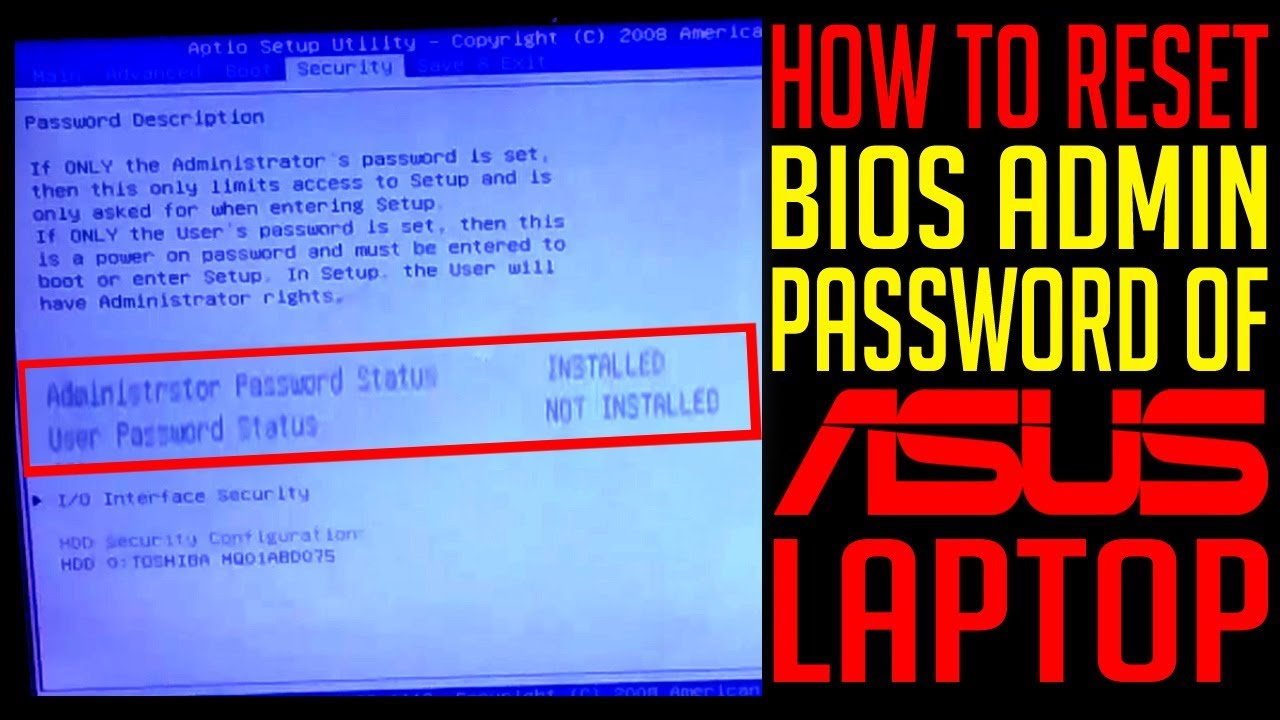 Type the number of your desired Windows installation and hit Enter. Some computers have this part standing upright. After the third time, I got a message saying System Disabled, but I also got a number displayed right below that message. You have to run the master password tool on a computer that can boot into Windows and has. They also partitioned my C drive and moved everything to that new file.
Next
How To Reset BIOS Admin Password On HP Probook/Elitebook
See below screenshots for examples. Cmos password recovery tools 3. Use something like a butter knife or flat head screwdriver to pop the battery out. There are too many chipsets to do a breakdown of which points to jump on individual chipsets, and the location of these solder beads can vary by manufacturer, so please check your computer and motherboard documentation for details. Then look at the results and note all the passwords which are close to your model of laptop.
Next