Microsoft excel forgot password to unprotect sheet. How to unprotect Excel Workbook and Worksheet with or without password 2019-01-19
microsoft excel forgot password to unprotect sheet
Saturday, January 19, 2019 10:51:13 AM
Ray
How to recover lost worksheet protection password in Excel?
Is there a way to remove Excel worksheet password without knowing the original password? At that, try to make passwords as random as possible, for example by using our password generating tool. So, does this mean that Excel worksheet protection is absolutely pointless? This method explained here is to educate that there is an easy way to unprotect locked Excel sheet just with few lines of Excel Macro coding. I have tried several times, click save and exit the file. If you really want to keep your Excel files so safe, then use the method to password protect whole Excel file, explained in another article in this site. Being used by 110,000 elites and 300+ well-known companies. However, what can be done is remove the password protection from your worksheets, so you once again have full unrestricted access to your data and information.
Next
How to unprotect Excel Workbook and Worksheet with or without password
If so, how do you do it? Do not change the code just copy paste: Sub PasswordBreaker 'Breaks worksheet password protection. Just click on Yes to make sure when prompted. The ease-of-use and flexible attack and priority options make it one of the most popular in the world. If your Excel sheet is password protected and you do not know the password, there is no way that you can unprotect the sheet in that particular workbook — but you can create a new workbook which will contain exactly the same formulas, formatting and values that will not be protected and will be editable. If the worksheet was not protected with password, clicking the Unprotect Sheet button is all it takes to unlock the sheet. Step 5 — View and edit the data file after it is successfully imported into Google Docs.
Next
How to Unprotect an excel sheet without password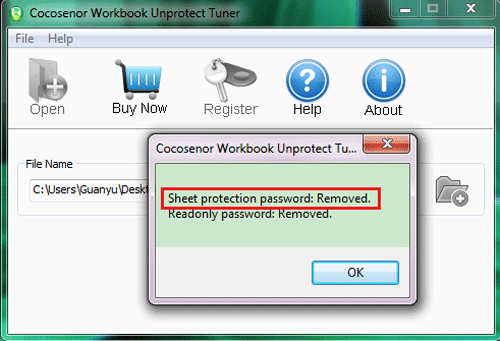 Also you would be getting a message in the pop up window. Unprotect excel sheet without knowing the password Don't forget to subscribe this channel: Frequently asked questions for unlock Excel Sheet: 1- How to unprotect excel sheet without knowing the password? Note: The trial version is free and it only allows you to preview the features. If you leave only these two options selected, the users of your sheet, including yourself, will be able only to select cells both locked and unlocked. This is how you can protect an Excel sheet and lock the entire workbook from changing or opening. Step 4: Update the modified sheet1. If the password is smaller than 6 characters, you may be able to brute force it with a descent computer within a couple of weeks.
Next
How to Unprotect Excel Worksheet with or without Password
Because Microsoft Excel uses a very simple encryption algorithm for worksheet protection. It also explains how to unlock Excel spreadsheet without password if you forgot or misplaced it. Or, click the Protect Sheet button on the Review tab, in the Changes group. Personally, I'd slap the user with a haddock, then tell them their department is on the hook for the cost of a password cracking utility that may not work. How to remove a password from a protected Excel worksheet.
Next
VBA Code to Unlock a Locked Excel Sheet: 4 Steps
If you've entered 2 passwords in the previous step, you will be asked to confirm both. When the Workbook structure is unprotected, then you can edit it without asking password. Unprotecting an Excel sheet is surprisingly easy. So, does this mean that Excel worksheet protection is absolutely pointless? The bottom line is — lock an Excel spreadsheet to prevent other users from accidentally tampering with your data, but never store sensitive information in your Excel sheets. If you forgot excel file password watch this simple trick to remove password. The biggest selling point of this software is the user experience. Some of the day, the data was sold to someone else or just hacked by malicious individual.
Next
Unprotecting Excel Spreadsheets Without The Password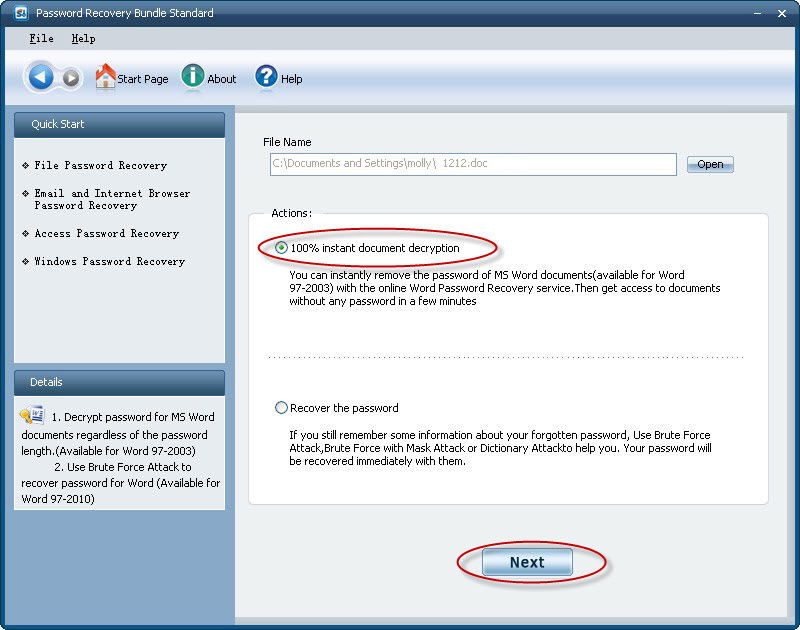 Part 3: How to Unprotect Excel Sheet Online Not Recommended Cloud computing has been a major favor in recent years. In older versions below Microsoft Excel 2010 , it doesn't even matter how long and complex your password is. Then save and close the sheet1. They represent the worksheets in the Excel file. The Code in this page is a very good learning to know how exact password is not used to lock your sheet.
Next
Unprotect Excel : Unlocking Excel Sheet Without Password 100%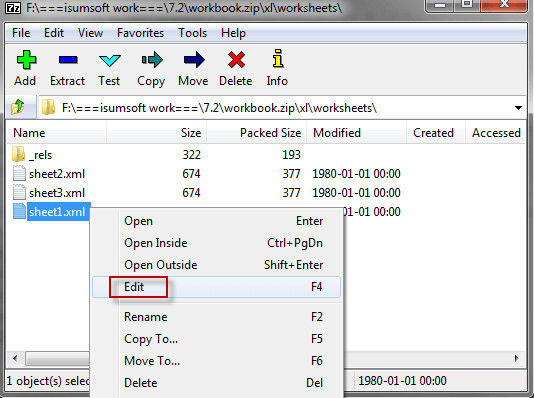 Install and run the password program on your computer. This method lets you upload the file to Google Sheets, which removes all protections added in Excel. Sub PasswordBreaker 'Breaks worksheet password protection. If you do know something about the password, you can use Brute-Force with Mask Attack. Though, unlocking an Excel spreadsheet without password is no big deal either : How to unprotect Excel sheet with password If you know the password for the protected sheet, removing protection is a matter of seconds. It is the correct solution to unprotect an Excel restricted for modification.
Next
Unprotecting Excel Spreadsheets Without The Password
It will generate a usable code that will unlock your protected sheet. It can be the same password of two different ones. If you are interested in this level of workbook protection, check out the next sections of this tutorial. You should not have to change anything , sheet name etc. It is all over the Internet, but still many People use this method of protecting a worksheet with a password. Step 4: Copy the following codes and paste them into the code input window. It fully supports Excel versions from Excel 97 to Excel 2016, and works on any computer running Windows 10 down through Windows 2000.
Next
Unprotect Excel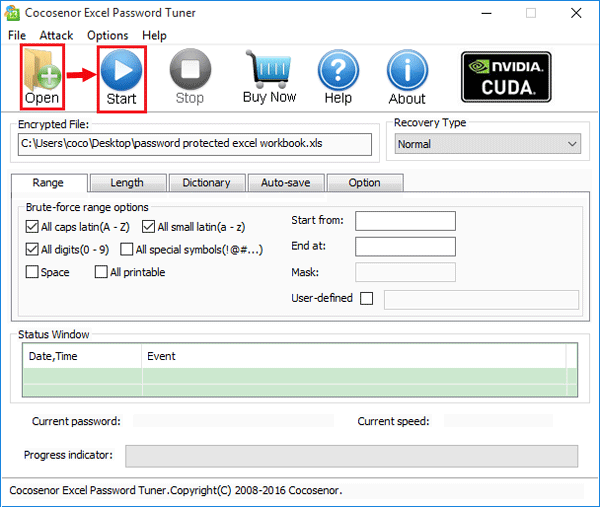 Now, the excel file is unprotected, it won't ask for password anymore the next time you open it. To be clear, we're talking about unprotecting an open Excel sheet, not opening a password-encrypted file. Making the user rebuild the spreadsheet is more cost effective than purchasing password busting software or wasting my time in playing with cool hacks. You can either open the file directly from here or simply copy the password and use that to unprotect the Excel sheet. Next time when you open the Excel worksheet, you are able to edit it without limitations. Unprotecting a spreadsheet is even easier, provided that you know the password. Thank you for doing this.
Next
Unprotect Excel
We have had a good amount of success using this method but it has not worked 100% of the time. Continue the discussion and add your thoughts in the comments section at the bottom of this article. End Sub Try to enter any data into sheet now. The tutorial shows how to protect Excel sheet with or without passwords. The Windows option is not available greyed out in Excel 2013 and Excel 2016, as shown in the screenshot above. How to protect a workbook in Excel Apart from protecting the sheet contents, you may also want lock the entire workbook to prevent users from adding, moving, renaming or deleting worksheets, and viewing hidden sheets. Kutools For Excel Brings 300+ Advanced Tools For Solving 1500+ Work Scenarios, Helps You Solve 82% Excel Puzzles.
Next